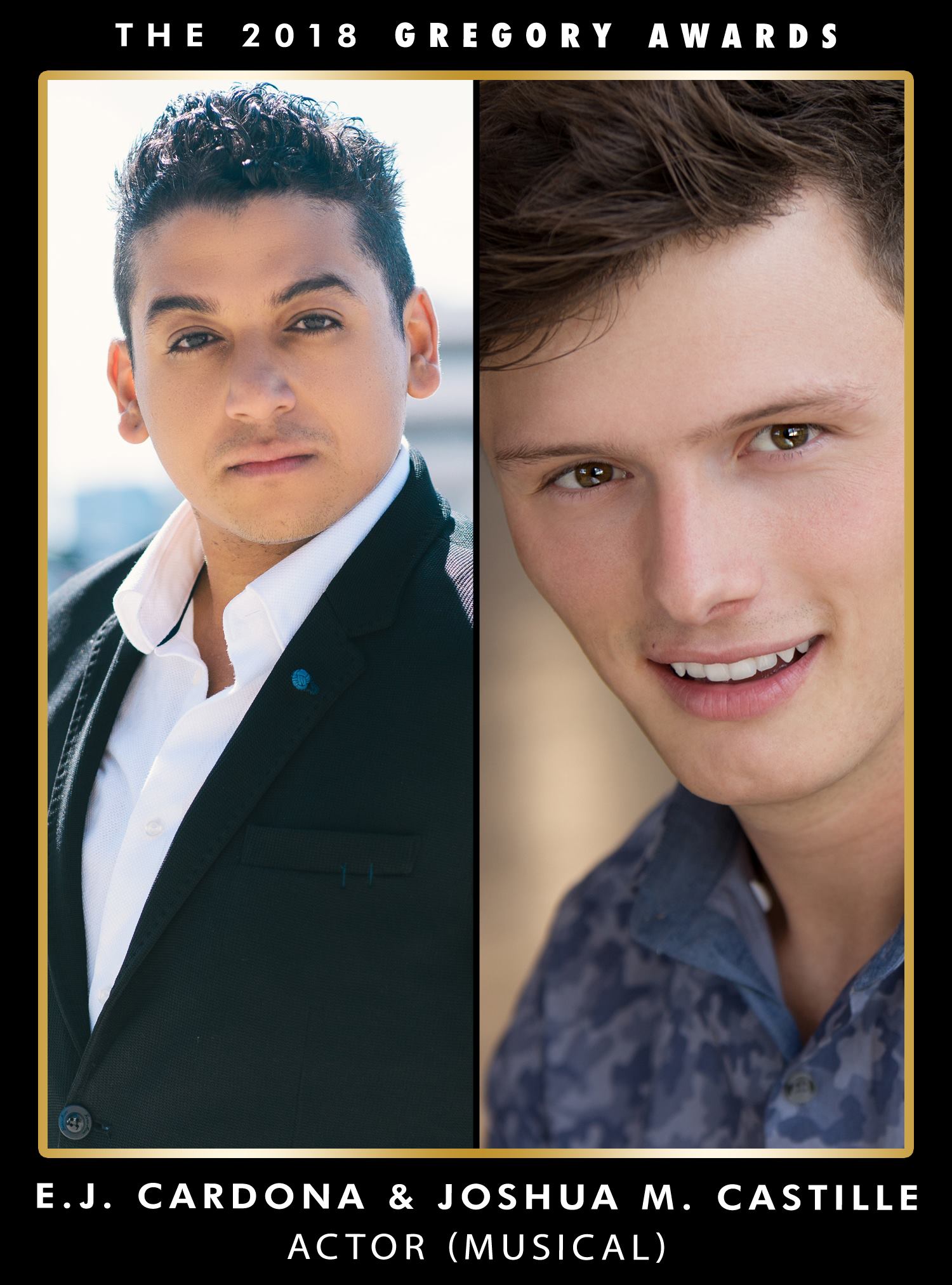 Outstanding Actor in a Musical goes to.. E.J. Cardona & Joshua M. Castille for "Hunchback of Notre Dame" at The 5th Avenue Theatre!

Reviews
Castille and Cardona do an excellent job as the deformed creature giving him tons of heart and making him extremely likable and a total hero.
- BroadwayWorld
Mr. Castille easily transforms into the character, capturing our hearts and having the audience immediately in the palm of his hand. His movements are graceful, even with the prosthetic hump as well as the character's other physical ailments, giving the audience a perfect performance.

-Equality365: Entertainment News
Joshua M. Castille plays Quasimodo with heartbreaking authenticity, sincerity and a relentless commitment to literally contort his body for the two hour production.
-Fairlyspiritual.com
Run Dates:6/1/2018 - 1/24/2018
Directed By: Glenn Casale
Cast:
Quasiomodo: Joshua Castille
Voice of Quasimodo: E.J. Cardona
Frollo: Allen Fitzpatrick
Esmerelda: Dan'yelle Williamson
Clopin: Dane Stokinger
Phoebus: Brandon O'Neil
Ensamble
Eric Ankrim, Kody Bringman, Kristin Burch, Jade Solomon Curtis, Candice Donehoo, Davione Gordon, Corinna Lapid Munter, Taylor Niemeyer, Richard Peacock, Zoe Raphael, Aaron Shanks, Greg Stone, Jordan Iosua Taylor, Carolyn Willems Van Dijk and Matt Wolfe.
& The Pacific Lutheran University Choral Union
BEHIND THE TABLE
Choreographer: Dana Solimando
ASL MASTER: Ryan Schlect